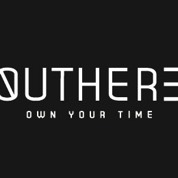 OUTHERE
is a lifestyle created by
Graziano Moro
and
Renato Pigatti.
Thanks to their experience Outhere represents the strive for authenticity.
Outhere collection embodies technical & aesthetic aspects that make every garment rich with peak performing materials. We studied a product that reflects our time using a color combination inspired by nature and the urban climate while adding phrases that individualize each jacket on a personal level, created and matched to every color meaning.
The combination of ultralight fabrics, elaborated details and personalizable content make this product easy to wear. The difference is in the details like our embossed logo within a tecnical square material patch; a square like the space we try to carve out for ourselves, a space to be free to imagine.
It's that "outhere" that each and everyone of us needs to create. A time where you are the protagonist, owning it, and giving space and value to what is important. A brand that wants to rediscover semplicity that has become ever more rare than complexities.
Dedicated to those who exist in the ordinary that do the extraordinary.